Cycleco is proud to provide consistent, reliable and robust environmental solutions which cover a wide range of activities (Life Cycle Assessment, Ecodesign and Products Environmental Footprint).
---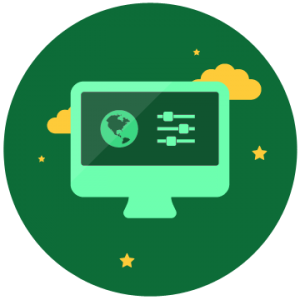 LCA software
Cycleco's LCA software are dedicated to proficient as well as non-LCA experts who wish to address, investigate and potentially learn from the study of their goods' entire life cycle. Cycle It System, e-LICCO, Food Print, Sivéa, Spin It and Solca embrace numerous branches of industry (agri-food, construction, textile industry, just to name a few). Not only do they enable the calculation of an item's environmental footprint, but they also foster the implementation of a true intentional « at the product level » ecodesign strategy.
---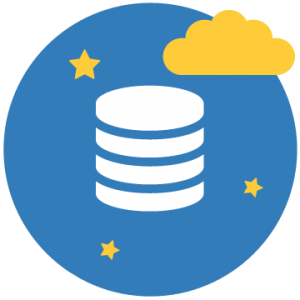 LCI and risk assessment databases
Cycleco's LCI and risk assessment databases are constantly evolving due to the ever-increasing production of fresh data. In order to keep its software up-to-date and offer the latest results, Cycleco kindly provides free access to its company-made databases to all interested users. This particularly applies to the USEtox® database (ecotoxicity footprint of substances in freshwater) and the AiiDA database (which hosts more than 500,000 ecotoxicological test results). Each of them is fuelled by the AMI database (Assessment of the Mean Impact) which, itself, encapsulates a significant amount of substances and is supported by a detailed HC50 calculation-related documentation and methodology.
---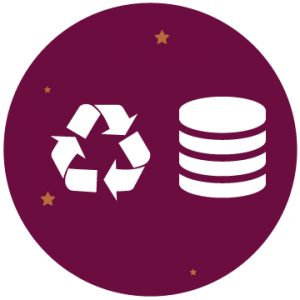 LCI databases
Cycleco's ILCD editor-based/ISO14048-compliant LCI databases lean on the ILCD format. Life cycle inventory datasets are made available via Cycleco who uses JRC's Life Cycle Data Network and all come along with a complete documentation and clear readable graphs. All datasets were thoroughly examined so as to meet LCDN's full compliance and entry-level requirements. Cycleco voluntarily prioritized key industry branches such as the agri-food, the construction and the textile industry. More information available shortly.
---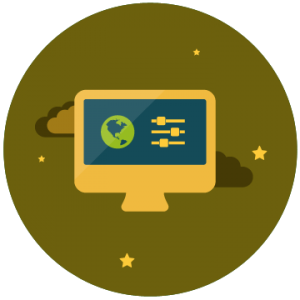 LCI software
Database developers rely on Cycleco's Life Cycle Inventory software to successfully build their datasets, which, in turn, will be handed over to end-users in the appropriate fully documented format. Given the strong demand from database developers and companies worldwide, Cycleco is proud to offer, not only one, but two LCI software where a format converter facilitates the transformation of elementary flows from EcoSpold format (ecoEditor) into ILCD format (ILCD editor). This online tool effectively and proactively enables the development, the production and the storage of life cycle inventories in ILCD format. It is the fruit of a collaboration between Cycleco and European Commission's Ispra-based Joint Research Centre. More information available shortly.
---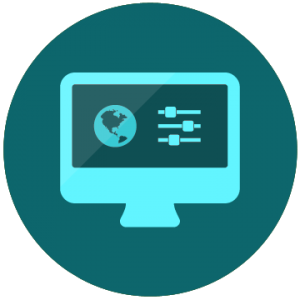 Risk Assessment & LCIA software
Cycleco's risk assessment and life cycle impact assessment software aim at facilitating the interconnection between LCI and LCIA. Both applications address environmental impacts' influence on the ecosystem and on human health. Cycleco is in a position to proudly offer two solutions. Coming first is Ecotoxicity Footprint with USEtox®, which, as its name suggests, rests upon the USEtox® model. Its strength lies in a) its combination of a fully transparent computation engine and a fully traceable set of data sources b) its complete library of ecotoxicity characterization factors and its thorough collection of every impact on human health. Coming second is AiiDA, a software which comprises, not only an exhaustive assortment of ecotoxicity tests, but also a repertoire of every indicator commonly used in LCIA and Risk Assessment.
---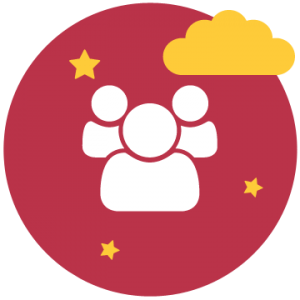 Sharing information, exchanging knowledge, learning from experience
All three actively contribute to the promotion of a more sustainable management of the world's resources. It is with this perspective in mind that Cycleco operates two online sustainable development-centered information/promotion platforms. The first one, named Ekoconception, ambitions to bring forward various Life Cycle Thinking-oriented projects and tools. The second medium, called EC-CO, is for its part dedicated to the construction industry and invites visitors, whether they are beginners or LCA experts, to share data and potentially be guided through the process of a true ecodesign strategy.
---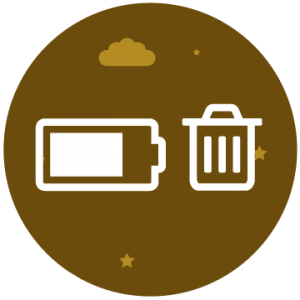 Waste and resources management
Waste management continues to be a major issue in Life Cycle Assessment. Cycleco makes ESPEER (also referred to as Physical Input-Outputs including Environmental Extensions for Global Resource Management) available to the public who wishes to proceed with the simulation of waste management scenarios over a several decades time frame. Click here to access the project's dedicated website (in French).
text
Click here to contact us